Welcome to Bumble Brews, where the kids can safely play and the grown ups can unwind with a coffee (or even a beer)! Tucked into a shopping center off Cary Parkway, this play cafe has recently opened its doors as an fun escape for families. The idea is simple, yet genius: kids hang out in an open play area filled with toys, climbing structures, books, and more. Meanwhile, parents can observe all the fun as they sip their beverage of choice.

Bumble Brews is currently open for open play (you can sign up online for a time slot, or just show up), birthday parties (there are two party rooms and you get the whole place to yourself), and special events (so easy to reserve a ticket online). Sydney and I had a blast last weekend trying out all the fun features, as well as meeting a special guest named Ariel. Sydney sat for a story, participated in a scavenger hunt, played with every single toy, climbed all the play structures, and refused to leave when it was time to go. I thoroughly enjoyed a recommended hazelnut latte while relaxing and observing in the cafe.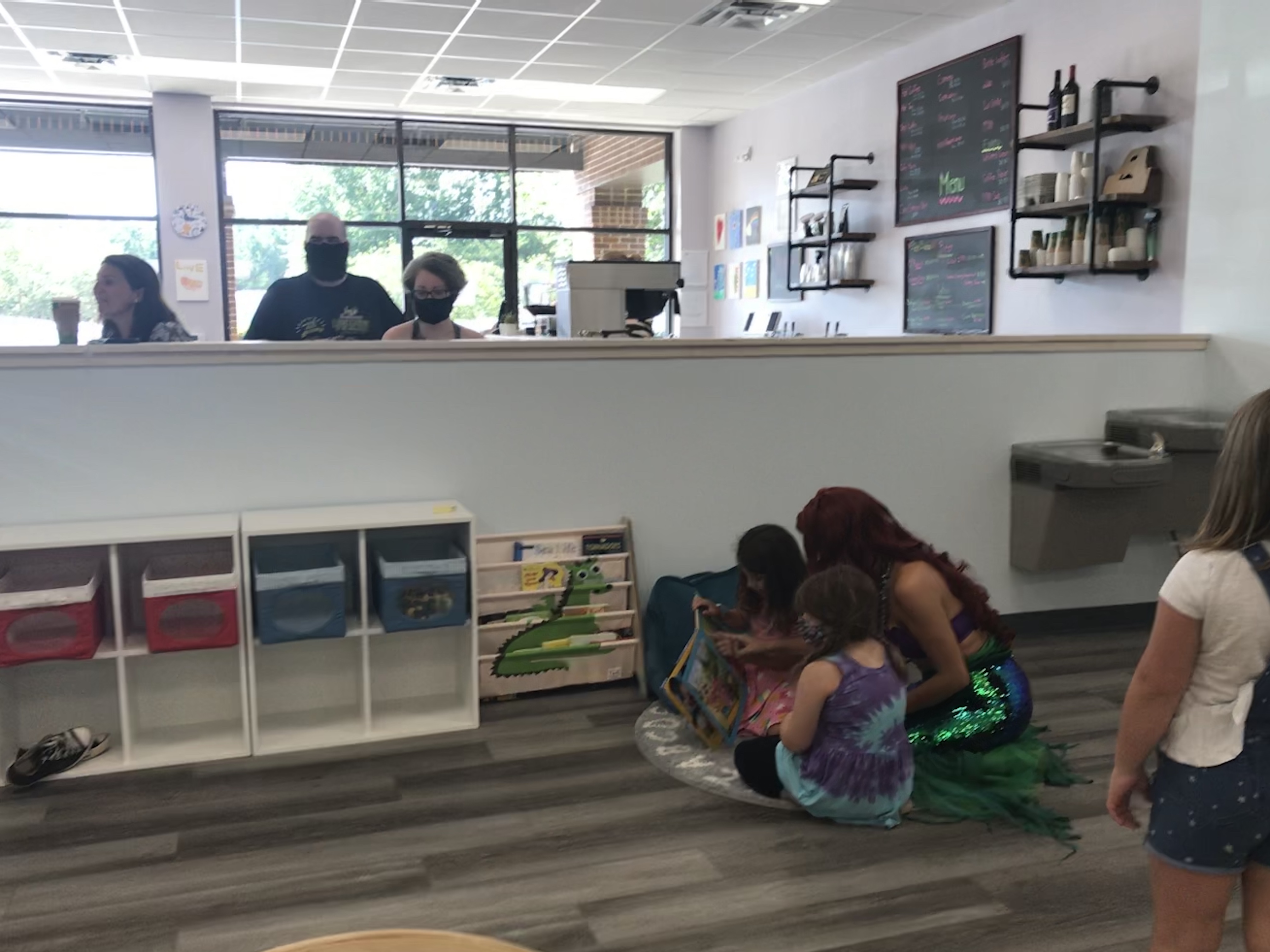 Not only is this the perfect play place to take your young child (6 months to 6 years old), but everything is so clean and orderly. Open play, events, and birthday parties operate in 90 minute time slots. In between, staff are cleaning, sanitizing, and preparing for the next guests. Hand sanitizers are strategically placed on the wall around the cafe and play area. Staff wear masks and adults are asked to wear theirs too. The play area is socks only, but they do sell pairs for $2 each if you forget.

Ready for your little one to get all their wiggles out? It's just $8 a child to play, and adults and babies are always free. While children play, the cafe is serving a variety of tea, coffee, and hot chocolate beverages, as well as a rotating list of beer and wine. They also have some prepackaged snacks to refuel after some serious play time. Take your drink and lounge on a comfy couch, or sit on stool at the counter and gaze out into the play area. Interested in attending an event or hosting a birthday party? Check out their website for booking information and all the details. The Teddy Bear Mobile company is coming to the cafe in October, so be sure to get your tickets!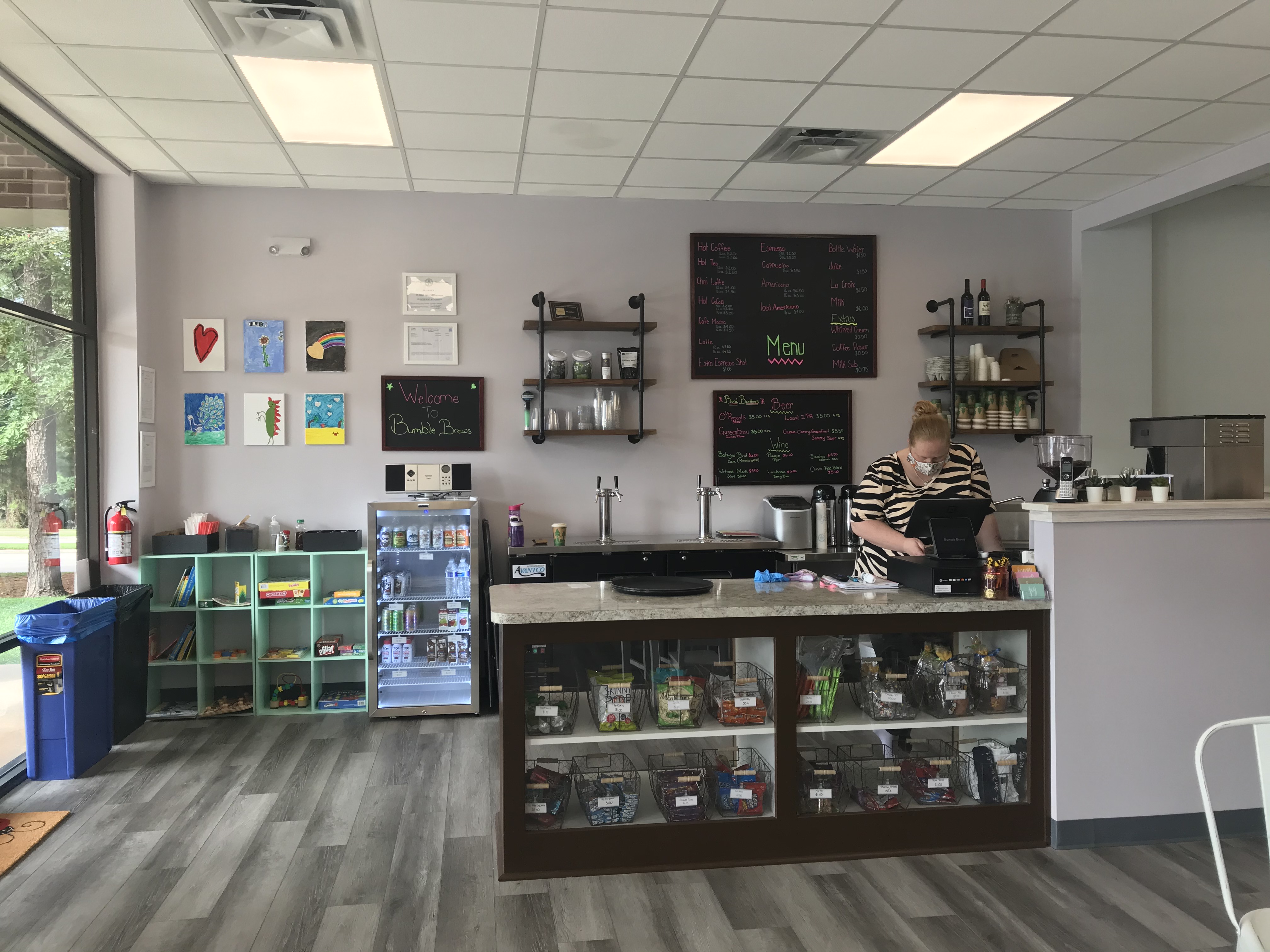 Bumble Brews is located at 2464 SW Cary Parkway, Cary, NC 27513. Phone: 984-465-0537
*Please note: The staff at Macaroni Kid work diligently to report the facts about any local spot we feature. We always encourage families to do their own research and to reach out to businesses directly with specific questions. Please do what is best for your family!



Macaroni Kid Cary-Apex-Morrisville-Holly Springs is a FREE resource helping you find family-friendly things to do in your area!
Sign up to receive a weekly calendar of events, guides to activities, local information, and much more.
Find Your Family Fun!